JustFiction Edition – The Publishing Company
If you have authored a novel or a collection of short stories and are looking for a fast, easy and cost-free way to publish your manuscript, JustFiction! Edition is the right company for you!
Publish now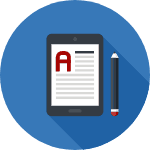 Free Publishing
Free publishing of your manuscript in E-book and paperback format.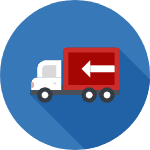 Free Distribution
Free distribution of your work through 80,000 bookstores and more than 3,000 online retailers worldwide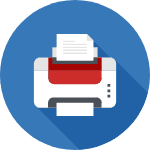 Print to Order
Print To Order (PTO), on the other hand, allows a book to be produced according to demand, successively and with high quality.
Free Fiction Publishing – Welcome to Just Fiction! Edition
JustFiction! Edition in an international publishing company, specializing in publishing novels, fiction and short stories of all genres from new and aspiring authors. If you have asked yourself how to make a book out of your creative writing sessions, then you have just found the answer.
We are cooperating with worldwide operating distributors Amazon and Lightning Source as well as with local distributors in already 40 countries as of yet. Our well developed distribution network guarantees a continuous and worldwide marketing of your book.
Morebooks - Our Affiliate Shop
The OmniScriptum group has its own affiliate Shop. Through MoreBooks!, our authors and our distributors can benefit from special discounts, offers and shipping options all across the globe. MoreBooks! has no borders, we deliver worldwide!
We have many more distributors worldwide.
Click here to see the complete list of distributors.
IT'S TIME TO PUBLISH YOUR BOOK
Choose the topic and brand under which you wish to publish your book with us, Upload your manuscript, get your book marketed worldwide!
What Authors Say About Us
"I liked how close you paid attention to every question I had even when they sounded a bit silly. The team is very trustworthy and professional. You made sure to listen to every request I had and tried your best to always keep the authenticity of my ideas and this is priceless. I could not have asked for a better first experience to start off as an author. Thank you for that."
"It is amazing to publish my first book ''Love Yourself''. I want to send thanks to Daniel and Just Fiction! Edition - a publishing house with the way of work professional, friendly, simple and quick publishing process. Now my book is available worldwide. I hope my second, third book... will be published by Just Fiction!"
"I found publishing with Just Fiction to be simple and straightforward. All the information I required was readily available and my emails were answered promptly. I'm very happy with the quality of the printed book and would be happy to work with them again in the future."
"I am proud to have published my novel The Arabised University through JustFiction. The company is reliable, efficient, and responds positively and quickly to any work worthwhile publication. I particularly advise aspiring writers to try JustFiction."
"JustFiction Edition genuinely has framed the beginning of my poetry's zenith with its golden reputation in the galaxy of book publishing business."
Our specialists and managers